Our house welcomes you.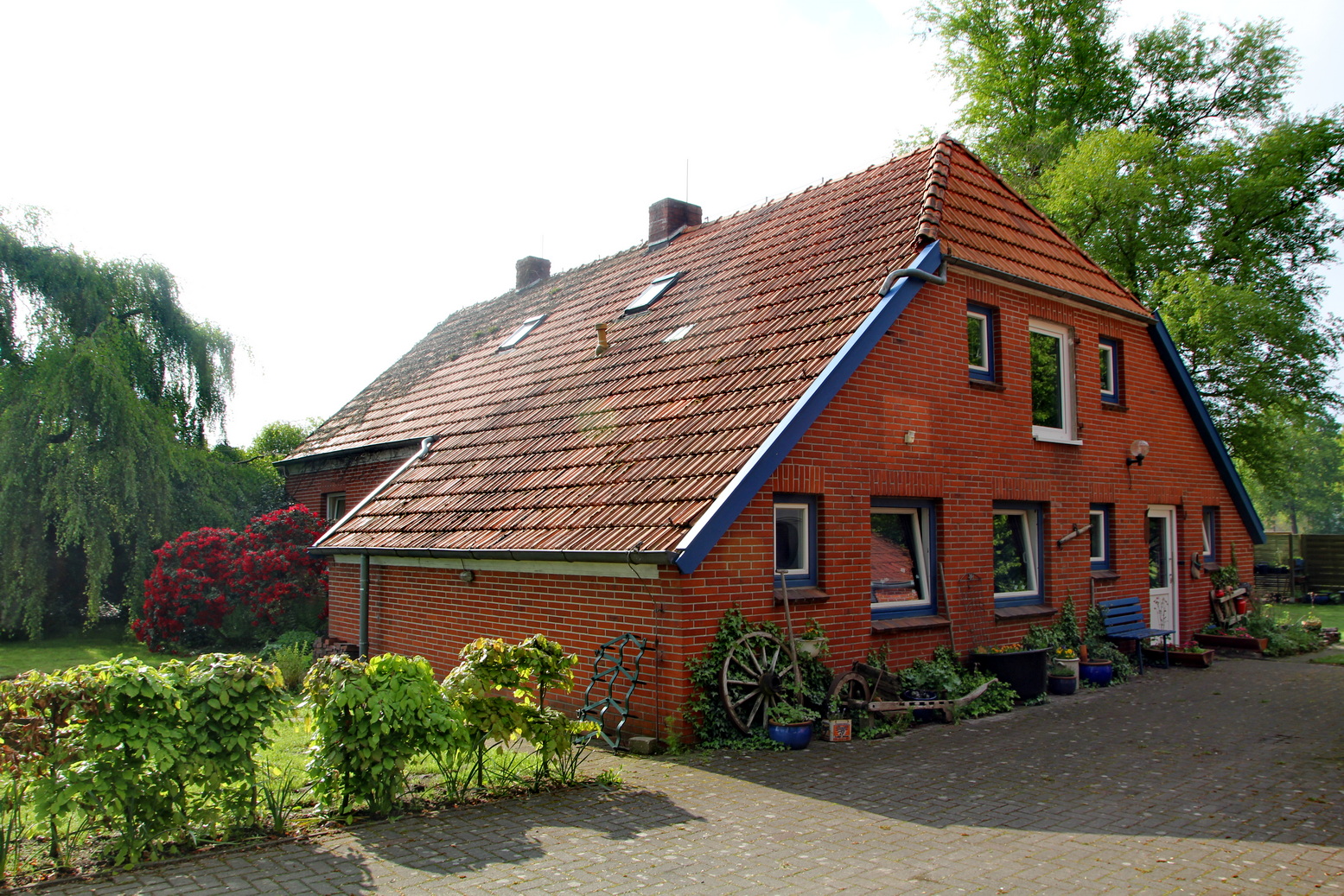 On the upper floor is the guest room and a large children's room which can also be used as a lounge.
There is also a TV and a computer.
Bathroom is at the bottom of the stairs. The kitchen is also in the basement. Kitchen and dining room would have to be used together.
Tablets or mobile phones for translation are also available. Since we have a car, we can help with trips to offices and with shopping.
Our offer is aimed at a mother with a child or 2 children. The rooms are not suitable for older people or people with disabilities because of the stairs.
School and kindergarten are 4 km away, school bus leaves almost in front of the front door (or by bike).

children's room

Guest Room Bathroom and Toilet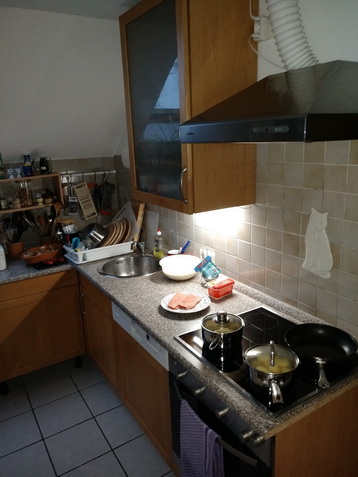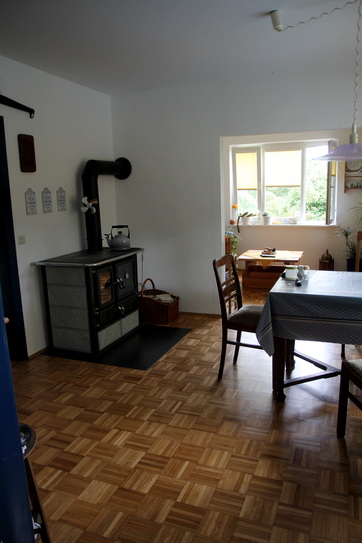 part of the kitchen dining room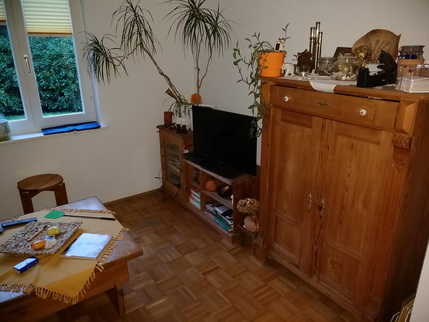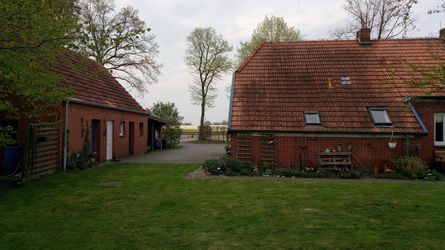 small TV room exterior view